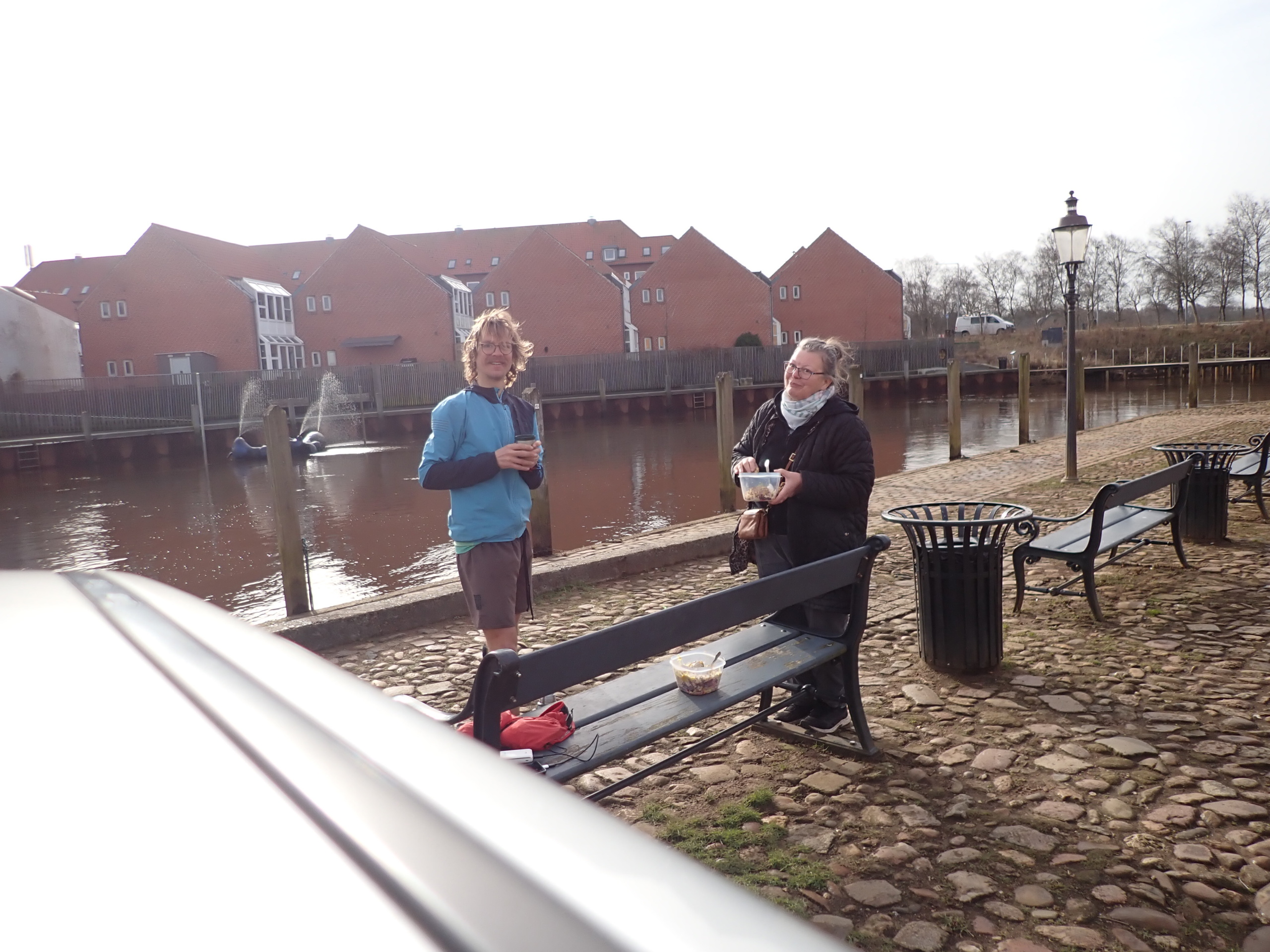 Member story – Ine Lund Rasmussen, 72 years, from Aarhus, Denmark – She donates 1 tree for every 10 km she walks.
Last year I (Felix) finished my first Tree-Athlon with the bike ride to Aarhus, where I intended to study for the next few years. 10 km before Aarhus I saw a lady in the garden, and I used the opportunity to fill up my water for the last time. The lady in the garden was Ine and we went on quite a journey together afterwards. However, I let her tell you the story, because I believe it shows quite well how the tree-athlete movement can help anyone to find a lifestyle that gives them quality of life and has a lower ecological footprint (Ine wrote this message without my knowledge to a facebook friend of mine who left a comment on my post that attracted Ine's attention):
"Just before September 1, 2020, a young man stopped in my driveway and asked for water for his bottle. He was on a bicycle, an old Albatros, and it was Felix Weber.
Of course, he got water and I asked where he came from and where he was going? He replied that he came cycling from Switzerland and had to study in Aarhus, to which I replied that if he could cycle that far, he could do anything. He was looking for a place to set up his tent, but I had no lawn and gave him some options on Facebook and online. We exchanged addresses and telephone. Later he contacted me and wanted to drink a cup of tea, thinking that I had been kind to him, I thought that if he lived in a tent, a meal would be better, to which he replied that he ate only vegetable-based food. It would not be a problem, I had to be able to figure it out even if it was foreign to me.
My situation was that my husband for almost 45 years died in January 2020 and because of the corona situation I could only see a few people and I had a hard year until then with cleaning up and replacing contaminated soil on our land. Furthermore, I am a collector (in English a Hoarder), and the house was filled with things and things so that one could not come forward or back. Therefore, no people came to us because I was embarrassed about how things were.
Now Felix was going to come and eat food and I tried to clear a little aside. The dining room was fair, but the rest was awful. I do not know why I said yes, but I did. It so happened that we became friends, and I learned a little about Felix online and in person and it was not just any person, I think. We saw each other from time to time and each time I got a little cleaned up. He also inspired me in terms of food. I grew up in the country on a farm and bottled up with meat, potatoes and gravy and my husband and I also lived traditionally that way. Now it became like I was thinking about vegetables and getting more and more cleaned up. Still a lot to do. The old exercise bike from the shed was dusted off and came inside. January 1st, I started. Could cycle 5 min morning, noon and evening and was completely exhausted and my legs shook. Now it's like I'm doing things for myself, not eating vegetables to save the world, but doing it because my body benefits from it and I'm happier. From January 1st until now I have lost 5,6 kg (6.3 kg to date) and from mid-June until now in total 12,0 kg (12.5 kg to date). I am happy and my doctor too.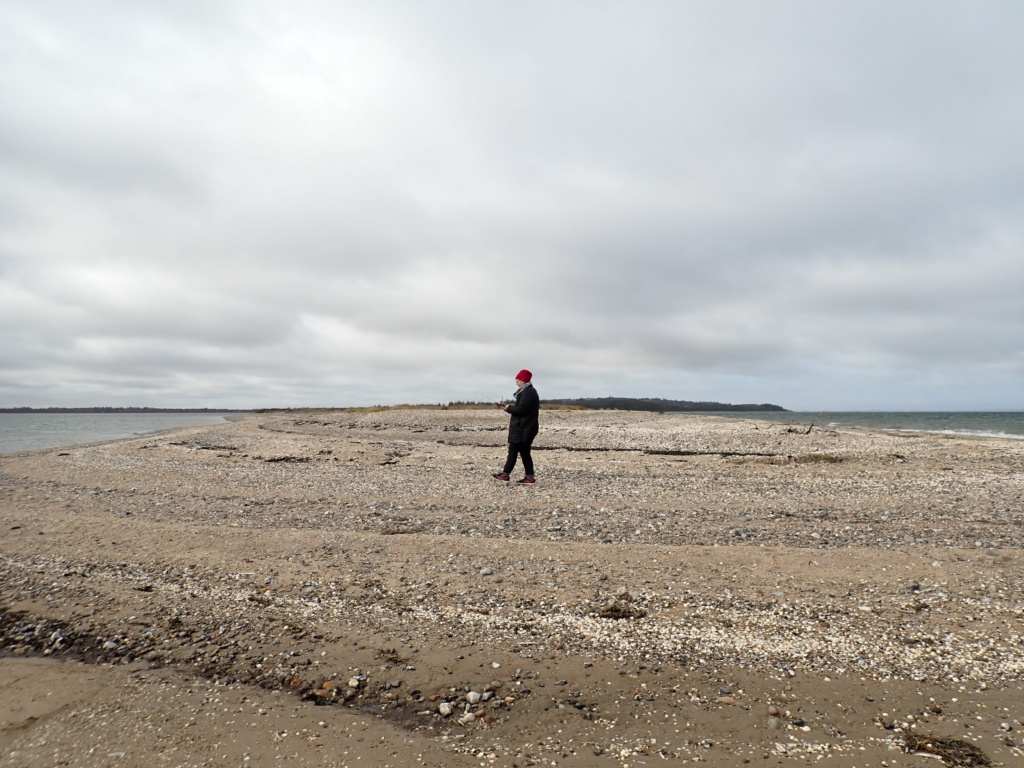 Now I cycle 50 min most days and try to get out to walk too. January 1st, I decided to be positive and not say no, as I have done all my life – also have a diagnosis of depression, which has been a heavy burden for many, many years. When Felix is out on his long runs around Denmark or with his bike I am in the car and provide support and company. I come out and have seen more of Denmark than ever before, it's amazing. Unfortunately, due to osteoarthritis in my ankle, I cannot walk far and not run at all, but a little is alright.
On the whole, he has motivated me to think differently and has taught me so terribly much in general. …
I have for the first time ever slept out in the shelter even in frosty weather. I have slept in my car and I have tasted so many foods that I did not know before or tasted before. And I learned about Felix's Tree-Athlon.
We also have fun and laugh a lot, thinking a lot of smiles and laughter have come into my house compared to before. My husband and I have had a very hard-working life, also economic, so not always there was anything to laugh about. In the worst winter weather, Felix has been here in my house sleeping on the floor, and we have had many cosy hours together.
It was an awfully long story, but that's why …!
And your fine quote "I don't stop when I'm tired, I stop when I'm done!" caught my eye and I could not drop it again. Now it hangs on my kitchen wall right next to the exercise bike and I see it every day, when I ride the bike.
Also, part of my story is that I have no idea about Trail running, nature, cycling or anything else, but I'm good at a lot of other things. And to come to an end, I'm 72 years old, so we are a hard-working couple of friends, our journey has been a gift for me, and it is not too late for me to go out and experience nature and do something for myself that makes me feel good.
Friends say that I have changed for the better and that Felix is like an angel sent to me. I can only agree with that. Hope the long writing is ok and you enjoyed reading it.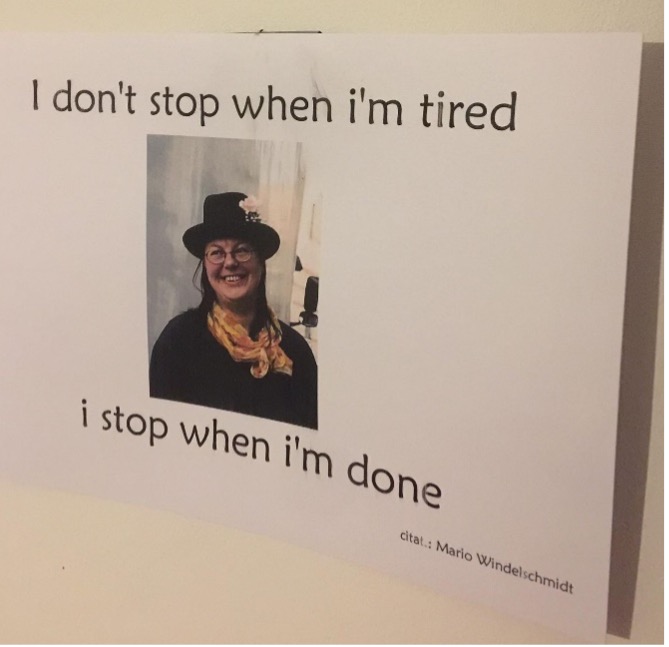 This is how it happened that this quote hangs on my kitchen wall next to my spinning bike in Denmark. …
The very best greetings from Denmark, Ine Lund Rasmussen"
Quite a story and it has been very fulfilling to accompany Ine on this journey to become a Tree-Athlete and it made me very aware again who I am and what values matter to me. I have also donated one tree for every 100 km Ine drove on our tours through Denmark. I know, compensation is not good enough, and therefore, she donates one tree for every 10 km walk, so that she actively gives something back. In addition, she only drove when I also ran and I ran over 4.000 kilometres in Denmark, so that we managed to grow a little Activity Forest. Before I took off on my current Tree-Athlon I ran 100 km and Ine supported me. She supplied me with all I needed when I ran loop after loop (approximately 5 km) around Lake Engso, she walked in the meantime more than 15 kms around the lake and to provide me with plant-based fuel on the way. As it was her longest walk to that day, she rewarded herself for this impressive achievement with three trees, which she donated to her personal Activity Forest. Her Activity Forest already consists of 19 trees and I have no doubts that it will grow very quickly.
Ine is an example for many others. Not only with her complete change of her lifestyle, but also with her other talents. Ine made all the exceptional drawings for the postcards and has become an integral part of the Tree-Athlete movement. She has shared the Tree-Athlete values with her friends and has had a positive impact on them, if I can believe what I heard from them ;). If you want to get some of her amazing drawings, get some of the free Tree-Athlete postcards, send them to your friends and family and spread the Tree-Athlete values just like Ine.