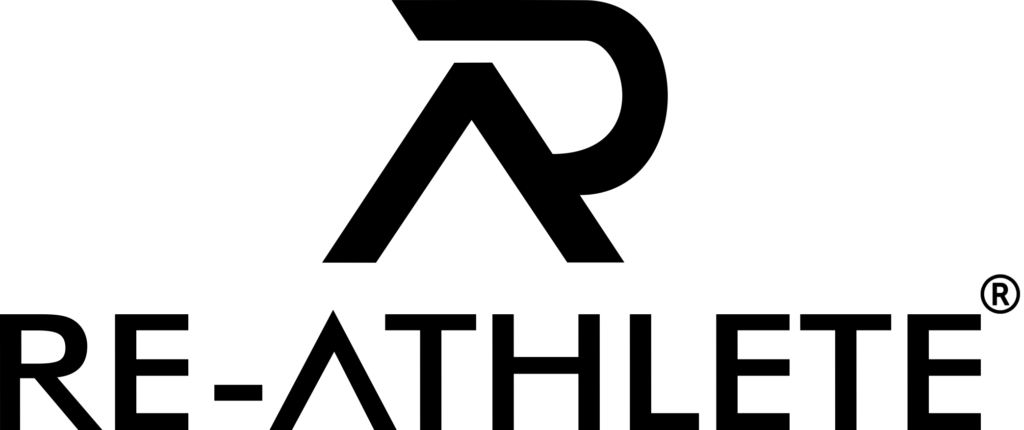 The current environmental crisis discourse highlights that we must rethink and adapt our consumer behavior in order to preserve the natural beauty and above all the planet's biodiversity. It is no longer enough to only reduce our consumption, we also must look for solutions that can alleviate the damage to the environment caused by us humans. This is often neglected in the time of the current pandemic, although it is extremely important to preserve Planet A for future generations.
The sea is one of primarily affected ecosystems. Up to 12.7 million tons of plastic waste end up in our gigantic swimming pools every year (WWF, 2020). Over 1.5 billion face masks ended up in the ocean on top of that last year (Ocean Asia, 2021). More than two thirds of this waste in the oceans consists of plastic. Every year countless animals die in agony from plastic bags, disposable masks or other plastic particles which they confuse as food or get tangled in ghost fishing nets or elastic bands of face masks. In addition, the complete decomposition of plastic takes several hundred to thousands of years and until then it only breaks down into smaller and tiny particles. These small, solid and water-insoluble plastic particles under 5mm in size are called microplastics. Microplastic particles get into the bodies of marine animals without any problems and can also be absorbed into the human organism when they are consumed.
Therefore, besides the marine ecosystem, us humans are also affected by our own plastic pollution. We are the producers of this garbage and that's why it is also our responsibility to clean the vast amounts of plastic garbage and ghost nets.
One possibility is to recycle the plastic waste and old fishing nets and reuse the recycled materials for clothing. The Braunschweig based company Re-Athlete produces sportswear from 100% regenerated ECONYL® made from 78% recycled polyamides and 22% elastane. Through this method they have already recycled over 2.15 tons of this nylon waste.
We are proud to partner with our Re-Athlete friends and share with them the same passion to save Planet A. Together we have launched the Tree-Athlete Tee, which is now available in two other colour combos. For every purchased tee, Re-Athlete donates 1 tree to us. Simply 'PLANTASTIC'. To give you a better idea of Re-Athlete extraordinary commitment, we met with Re-Athlete founder Johannes (Skowron) and asked him a few questions. Enjoy and check out our beautiful 'Tree-Athlete' Tee and their sensible work ;).
Re-Athlete
1) There are more and more clothing manufacturers promoting the use of sustainable textiles. What exactly are sustainable textiles?
Johannes (Re-Athlete): This is a complex question… Basically we speak of sustainability when all three dimensions of sustainability (ecology, economy, social) are integrated. In the context of textile production, this concerns the material used (organic, recycled, …), the conditions at the production line (place of production, payment, occupational safety, etc.) and other factors in the value chain (e.g. delivery routes, partners …). For us at Re-Athlete, this means that we only use ecological materials – currently organic cotton and two recycled materials, one made from ocean / industrial waste and the other one from PET bottles. Furthermore, we produce our textiles exclusively on demand in Germany. We only produce what is ordered online or offline – in this way we avoid production surpluses or seasonal fashion goods. In addition, we try to make many other factors of our company sustainable, for example we ship climate-neutral and plastic-free, donate 1% of the gross price of each sale, use sustainable investments, use green energy on our business premises, send our scraps / offcuts to a recycling project in Denmark and offset the remaining emissions of our online shop. Nevertheless, every produced new product is not "sustainable", but we try our best to minimise the ecological footprint of our articles.
2) How do you differentiate yourself from the fast fashion industry? And what are the ecological advantages of your approach?
In contrast to the fast fashion industry, we only launch two collections a year. All products are not removed from our product portfolio after a season or a certain time period but are permanently for sale. In this context, we focus on timeless designs. We also do not do traditional sales promotions, such as sale / discount campaigns. We only do promotions for Class-B products at irregular intervals, in order to give products with small faults a new life. Hence, our approach has little to do with the fast-moving textile industry. The ecological advantages mainly relate to saving resources through the on-demand production and the sustainable materials (recycled nylon instead of new nylon through petroleum, less water consumption through organic cotton).
3) With the growing world population and increasing consumer behaviour, in our opinion, it is no longer enough to look only for more efficient and environmentally friendly solutions. Instead, we must give actively back to the environment and to the society. What is your contribution?
We can make a small contribution by recycling with the help of our partners existing plastic waste (in the form of nylon-6-resources) in the oceans and from landfills. This plastic will always be there, it only breaks down into micro and nanoparticles. We, therefore, need new approaches in our society to use sensibly existing plastic and at the same time reduce the production of new plastic. As already said, with Re-Athlete we try to offer (sports) textiles that are sustainable and fairly produced as an alternative to conventional competitors. We also combine this concept with other projects that give something back to our environment, e.g. we partner with you as Tree-Athlete e.V. to support the reforestation of the regional forests or we offset the emissions of our online shop through another partner.
4) How can we help consumers reduce the ecological footprint of clothing?
Textiles that are both sustainably produced and at the same time worn for a long time have of course the smallest ecological footprint. As already mentioned, the most sustainable purchase is the one that does not happen. Buying quality, ecological textiles and caring for them and wearing them for a long time makes a great contribution to the slow fashion industry. For (functional) clothing made of synthetic fibres, we also recommend the GUPPYFRIEND Washing Bag – the bag filters the microfibres, which are torn off during the washing process, and which would otherwise end up in the sea via the sewage and rivers. Another benefit of this laundry bag is that the washing cycle is a lot gentler for the textiles.
5) What role does sustainability play within your Re-Athlete team?
For us, sustainability is not a secondary corporate concept, but a core theme for everything we do. In this respect, we try to evaluate every decision – regardless of whether it is about new fabrics, products or acquisitions. Unfortunately, nowadays you can find a large number of companies which try to use small ecological eye-catchers as a sales strategy without thinking about their core business. However, in the meantime we have noticed that consumers are becoming more critical and aware about these "greenwashing" campaigns and quickly recognise which companies are honest and authentic with their sustainable business strategy and which are not.
6) You are a partner of Tree-Athlete e.V. – how do you identify with our organisation?
Your Tree-Athlete e.V. with ultrarunner and founder Felix Weber has many parallels to our mission: To implement environmentally friendly projects through sports. Sport is a powerful platform to reach and inspire many people. Running and planting (regional) trees at the same time? We think it's great idea! We are, therefore, very happy to donate a tree for every purchased 'Tree-Athlete' Tee. Felix as an athlete is ​​also a role model: his minimalist lifestyle and plant-based diet show that you can live sustainably even as an exceptional athlete. His enthusiasm is contagious. He amazes our team with his new (sporting) goals every time he visits us. On top of that, Felix of course also comes from the lion city of Braunschweig and positively represents our region.
7) Do you have a special sustainability tip for everyday life that everyone should know?
Unfortunately, we don't have a single advice. Many small changes in everyday life make a difference. Everyone can make a difference without having to completely turn around their life: be it the plastic-free deodorant, the GUPPYFRIEND washing bag, a vegetarian / plant-based diet, the wooden toothbrush, reusable baking mats, using a bicycle instead of a car, the walk to the zero waste store or shopping with a fabric bag instead of a plastic one. There are numerous zero / less waste tips for everyday life on the internet. This may not seem like much to an individual, but together, these little things make a big difference.